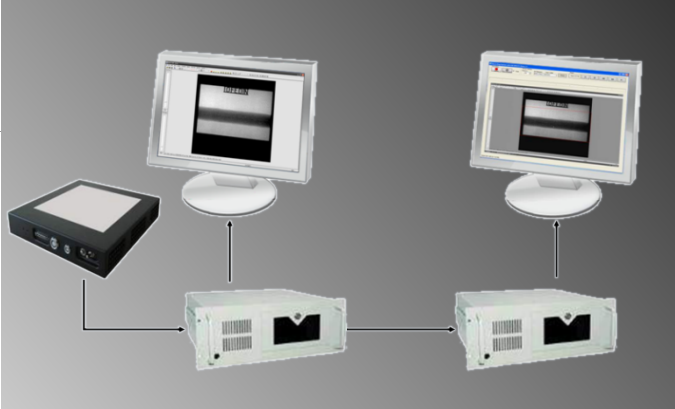 Recording images from digital X-ray detectors as a video poses a specific challenge to the recording system. A loss of details of the image, such as the image noise, cannot be accepted.
loss-free recording of inspection in motion
real-time compression
storage on removable hard disk
Signals from digital X-ray detectors cannot be recorded using standard recording systems such as video or DVD recorders since the data signals are not compatible with standard solutions. Stand-alone software solutions on the imaging computer affect its performance and often lead to "jumpy" records. As a result, the record does not contain all information on the X-ray inspection.
The video-recording PC from YXLON is the optimum solution for saving X-ray images in motion stemming from digital image sources while retaining the original resolution and displaying perfect quality. Performance is not impaired because the solution utilizes the monitor output outlet on the imaging PC.
Y.VR-PC 2.0 Real-Time can compress data in real time, which considerably reduces the quantity of data. Using the current hardware (June 2011), up to 1920*1200 pixels can be compressed and stored at 30 Hz without image loss. Merely a rectangular sector across the X-ray image can be recorded to decrease quantities of data, too. Y.VR-PC 2.0 Real-Time can be used with all YXLON X-ray systems.