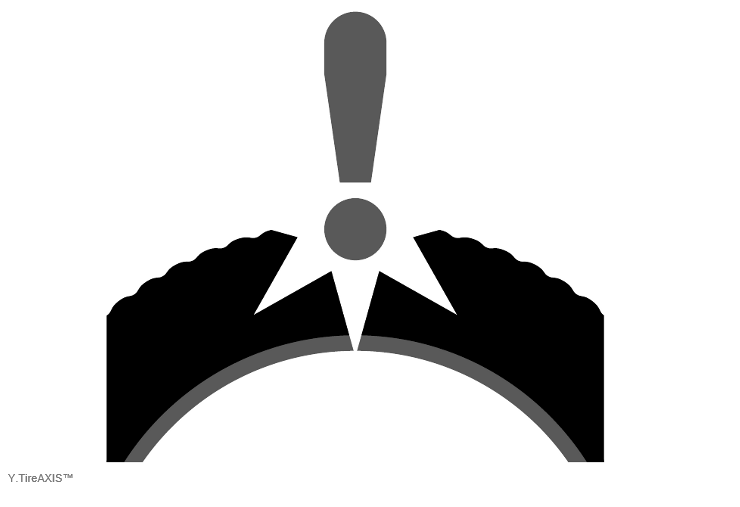 Y.TireASSIST – The entry level to automatic tire inspection.
Y.TireASSIST focuses on anomalies that can only be detected with difficulty by the naked eye and thus supports the operator. Flaws are highlighted automatically and with certainty in the X-ray image displayed. However, the inspection decision is still made by the operator.
entry level to automatic tire inspection using X-rays
focuses on anomalies that are difficult for operators to detect
can be smoothly integrated into the Y.MTIS workflow
The entry level to automatic tire inspection can be reached effortlessly with the Y.TireASSIST software solution for Y.MTIS X-ray systems.
In the case of visual inspection by eye, the operator appraises the X-ray image. Y.TireASSIST relieves the operator of a portion of the work. The software examines flaws that are difficult for the operator to evaluate. They include tracking and spacing inspections for steel wires, as well as the detection of foreign inclusions and air blisters. As soon as an anomaly has been found, it is clearly highlighted on the X-ray image. The operator's attention is immediately guided to the suspected spot.
YXLON offers Y.TireAXIS™ software for fully automatic inspection. It makes X-ray inspection operation possible that runs completely without operators.