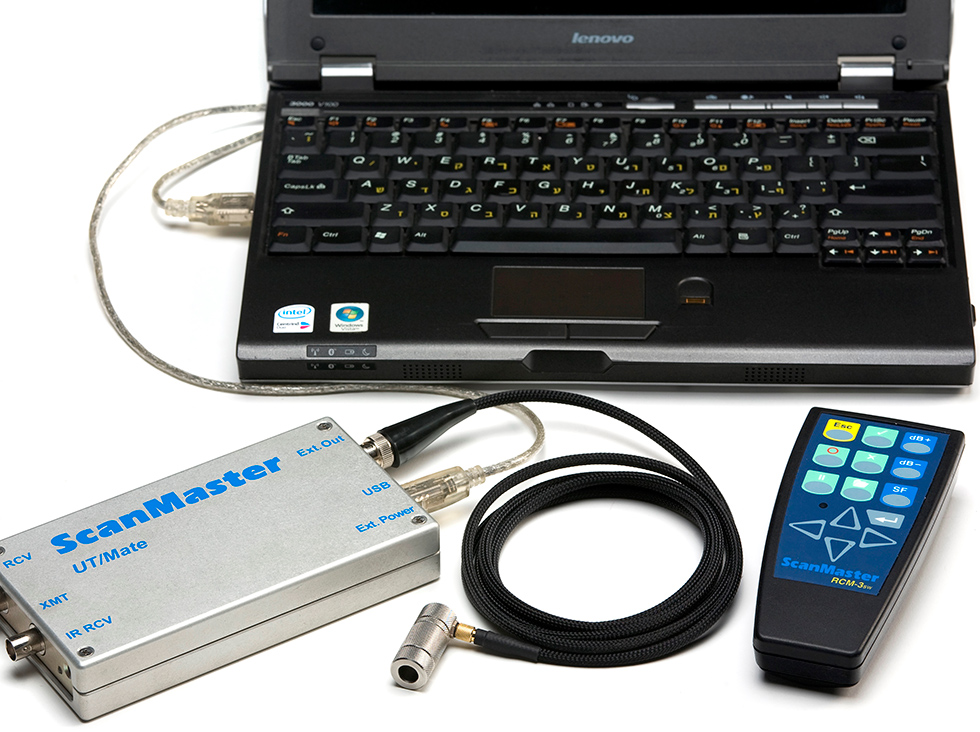 Would You like to receive a quote for UT equipment?
Send a quick form, email at ndt@casp.pl or call at +48 728 929 353
UT – ULTRASONIC TESTING
Ultrasonic testing is one of the main methods of non destructive testing, which means that it allows to detect defects in the entire volume of the tested part/material. This technique is based on the phenomenon of ultrasonic wave dispersion in the tested materials, the waves are introduced into the material by means of ultrasonic head. The ultrasonic testing is achieved by observation of the recorded pulses that are bounced back from any material discontinuities, as well as reflections from the bottom of the tested part. Additionally the information about the size of the reflector (the defect) are gathered and analized, as well as intensity, change of direction or the time of the travel within the material (TOF technique). Depending on the type of ultrasonic waves used in the testing, its possible to detect internal defects, as well as surface and under-surface discontinuities. Ultrasonic testing can be done manually, semi-automatically and fully automatically (for example, fully automated systems on a production line).
APPLICATIONS OF ULTRASONIC TESTING
Ultrasonic testing gives a wide range of applications in industries such as: mettalurgical, energy, rail, aviation, as well as many connected industries, that are also connected with welding. UT is used in commissioning, as well as during production, final checkups, or maintenance during usage. The use of UT is mainly connected with the ability to comprehensively inspect elements with low costs of testing in comparison to other NDT methods. Ultrasonic inspection is quite often done alternately with RT inspection. These days the UT is based on the capability of recording the results of the testing as imaging A, B, C-Scan and using newest technologies based on array heads as in Phased Array (PA) or wave diffraction method (TOFD). Ultrasonic testing is used to check objects made out of ferritic or austenic materials, aluminum, magnesium, copper, copper alloys, lead, nickel, as well as composite materials such as sheets, castings, rods, and in weld inspection.
ADVANTAGES OF ULTRASONIC TESTING
volumetric inspection
speed of inspection and direct results of the testing
capability of testing thick and long elements (in comparison with X-ray techniques)
precise detection (determining the size and location) of both internal and external defects
DISADVANTAGES OF ULTRASONIC TESTING
difficulty of testing thin or very small objects, or those with hoarse surface, as well as those with irregular and heterogeneous shapes (for example, complex castings)
PRODUCERS OF EQUIPMENT AND SYSTEMS FOR ULTRASONIC TESTING
CASP System is a distributor of UT solutions from ScanMaster company.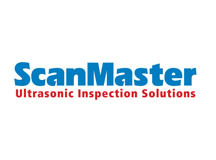 ScanMaster develops, manufactures, markets and services quality ultrasonic products.
These products include UT instrumentation, UT inspection & imaging systems and transducers. ScanMaster's main markets include Aerospace, Pipe, Metals, Automotive and Train Rail, wheel and axle industries.
Solutions are available for a multitude of environments including laboratories and production facilities. Products are available for inspection of components both prior to use, during service and after service evaluation.
WHY ITS WORTH IT TO CHOOSE CASP SYSTEM AS SUPPLIER OF DEVICES AND EQUIPMENT FOR ULTRASONIC TESTING
CASP System has an extensive offer of equipment and systems for ultrasonic testing. Solutions for UT allow for inspections of rails, rail wheels, axels, bearings, forged elements, cast elements, as well as pipelines, storage containers and pressure vesells. Thanks to the usage of equipment from Eddyfi Technologies and ScanMaster, its possible to detect dissections, cracks, porosity, corrosion and thinning of the walls. The offer includes both manual and automated equipment.
CONTACT
Our NDT specialists are at Your disposal.
In case of any questions regarding our offer please do not hesitate to contact us, our working hours are monday-friday, between 7:30 and 15:30
Casp System Sp. z o.o.
43-603 Jaworzno, ul. Puszkina 2
NIP: PL 6321873261
+48 32 720 24 04 / +48 32 614 12 29
+48 32 614 09 19 / +48 32 750 56 06
+48 728 929 353
ndt@casp.pl
DISTRIBUTION – ADAPTATION – IMPLEMENTATION – SERVICE
OF NDT EQUIPMENT AND SYSTEMS
A FEW WORDS ABOUT CASP SYSTEM SP. Z O.O.
CASP System company is a well known and respected supplier of equipment and systems from fields such as industrial automation, non destructive testing or research and development.
The company has several departments as well as widely used online stores Manometry24, Czujniki24, Przetworniki24, Enkodery24, Automatyka24, Eh24.pl. During latest years we have expanded our offer considerably and gotten a lot of experience, our personnel is well trained and specialized which is a definite strenght of our company in comparison to our competition. Our additional websites are: WzorceNDT and Aparatura Badawcza

The highest quality of the offered equipment and specialized measurement devices guarantees customer satisfaction and translates into numerous awards that we can proudly display below, for example: