RT/CT – DIGITAL RADIOGRAPHY / COMPUTER TOMOGRAPHY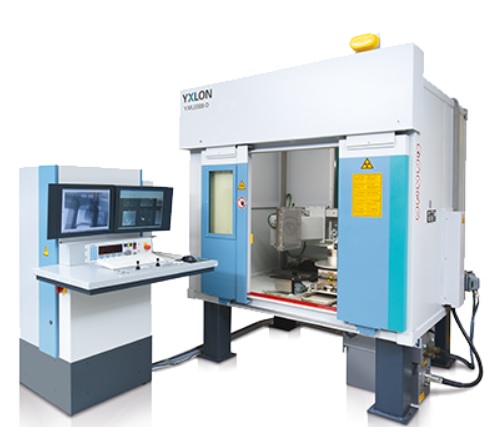 Do You want to receive a quote for anything related to RT method inspection?
Use the quickform or call at the number below
+48 728 929 353
RT – RADIOGRAPHIC INSPECTION
Thanks to the RT method of inspection, we can view all surface and volumetric discontinuities, with possibility of digital or analog imaging. Analog technology based on film is manual and its usage in serial inspection is hard and time consuming, while the results can be faulty with low repeatability. The digital technology of RT allows us to inspect the elements in one exposition without concerns regarding thickness, and thanks to using the digital filters, we can obtain information about areas that were impossible to see thus far. That is a great improvement of the process and it increases the propability of defect detection. We have a permit to install and initialize systems emitting ionizing radiation, the permit number is D-19244.
APPLICATION OF DIGITAL RADIOGRAPHY
Industrial digital radiography has found its application in foundries, aviation and automotive industries. The DR inspection allows the checking of cast/moulds, forgings, welded connections, ceramics, composites, artworks and much more!
PRODUCERS OF EQUIPMENT AND SYSTEMS FOR RADIOGRAPHIC INSPECTION
We are the distributors of highest quality equipment for radiographic inspection. We can offer the products of world renowned producers such as YXLON International GmbH, NOVO DR Ltd or Volume Graphics GmbH.
Yxlon company has gained renown for the first time back in 1997 thanks to the X-ray inspection systems. In 2003 it has increased its range of products with computer tomography. Currently it is a leading designer and producer of X-ray and CT inspection systems for many different applications and branches of industry. Due to many years of experience and fundemental knowledge, Yxlon has gained the trust of most renowned producers in the automotive industry (Daimler AG, BMW, General Motors, VW or Ford), as well as aviation industry (Boeing and EADS). Many foundries (Honsel, Superior, Alcoa or Thyssen Krupp) can also be found among its customers, just as well as tire producers (Goodyear or Bridgestone), along with many Universities and institutions. Yxlons priority is quality and safety of its products. The company has appropriate solutions for any kind of application, also custom fitted to specific customers needs, both manual and automated, that can be included within the production process.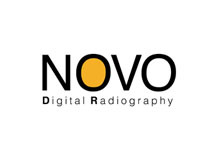 NOVO DR Ltd designs and produces the most modern portable X-ray inspection systems. The inspection systems are based on flat panels and are meant for security and NDT sectors, as well as art and science.
Connecting decades of experience with intensive R&D work during cooperation with the biggest companies and organizations, NOVO DR could elevate the digital radiography to the next level and create revolutionary products based on innovative and groundbreaking technologies. Today, NOVO DR delivers, best in its class, unsurpassed portable X-ray inspections systems on the market.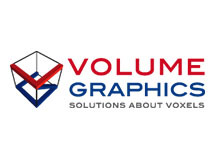 Volume Graphics GmbH was founded in 1997 in Heidelberg in Germany. The core activity is the development of software: VGstudio MAX, VGstudio, VGMetrology and VG inline. Additionally Volume Graphics GmbH is a competent partner for all areas of computer tomography, offering individual solutions and consultations for wide area of functionalities and applications.
WHY ITS WORTH IT TO CHOOSE CASP SYSTEM AS A SUPPLIER OF EQUIPMENT AND SYSTEMS FOR RADIOGRAPHIC INSPECTION
CASP System company offers systems for both digital radiography and computer tomography, they are produced by YXLON, and dedicated to foundries, and aviation and automotive industries. Those systems can be automated or robotized, so that some elements can be repeatably tested, or equipped with ADR (automated evaluation systems), where operator is only needed to load and unload the inspected parts. Each system is prepared to meet the specific customers needs, and allows to reach the highest standards and requirements, at the same time warranting continuity of work and reliability. Thanks to YXLON systems, the radiography inspection is fast and safe.
Our offer also includes advanced portable systems for digital radiography produced by NOVO DR Ltd. Those solutions are dedicated for energy and petrochemical industries, as well as any other application where mobility is important during inspection. Solutions of NOVO DR enable the user to perform inspection quickly and reliably, since the results of the inspection allow for real time evaluation of the condition of the inspected element. Superb quality of image "packed" into equipment that can be used in tough conditions, for example in industrial energy sector, guarantee that the inspection results supply us with 100% of information after the inspection is completed.
The NDT systems for RT and CT methods are always configured to meet the customers needs while meeting the highest standards and requirements. Any changes in settings can be done very quickly so that it can be used with different product.
SERVICE
We conduct updates, modifications and offer expert technical knowledge in regard to digital radiography and computer tomography. We provide training of personnel in usage of the X-ray systems, as well as offer maintenance and repairs. Our technical personnel perform the maintenance checkups and repairs at customers facility, so that the system can be ready for work as soon as possible.
We have approval for installation and initialization of equipment emitting ionizating radiation, its number is D-19244.
CONTACT
Our experts in digital radiography and computer tomography are at Your disposal, please dont hesitate to contact us.
In case of any questions related to our offer please contact us between 7:30 and 15:30, Monday to Friday.
Casp System Sp. z o.o.
43-603 Jaworzno, ul. Puszkina 2
NIP: PL 6321873261
+48 32 720 24 04 / +48 32 614 12 29
+48 32 614 09 19 / +48 32 750 56 06
+48 728 929 353
ndt@casp.pl
DISTRIBUTION – ADAPTATION – IMPLEMENTATION – SERVICE
WE RECOMMEND VISITING OUR BLOG:
Informacja dotycząca narażenia na promieniowanie jonizujące w Casp System Sp. z o.o. Działalność firmy związana z narażeniem na promieniowanie jonizujące w ostatnim roku 2022: • nie odnotowano wpływu prowadzonej działalności na zdrowie ludzi i na środowisko, • nie...
read more
Informujemy że 9 czerwca firma CASP System nie pracuje. Do zapytań i kontaktu zapraszamy po weekendzie, od 12 czerwca.
read more
A FEW WORDS ABOUT CASP SYSTEM SP. Z O.O.
CASP System company is a well known and respected supplier of equipment and systems from fields such as industrial automation, non destructive testing or research and development.
The company has several departments as well as widely used online stores Manometry24, Czujniki24, Przetworniki24, Enkodery24, Automatyka24. During latest years we have expanded our offer considerably and gotten a lot of experience, our personnel is well trained and specialized which is a definite strenght of our company in comparison to our competition. Our additional websites are: WzorceNDT and Aparatura Badawcza

The highest quality of the offered equipment and specialized measurement devices guarantees customer satisfaction and translates into numerous awards that we can proudly display below, for example: