Would You like to receive a quote for ET equipment?
Send a quick form, email at ndt@casp.pl or call at +48 728 929 353
ET – EDDY CURRENT TESTING METHOD
Eddy Current method is used to detect irregularities and discontinuities for both surface and subsurface defects. This technique utilizes the phenomenon of electromagnetic induction. The depth of penetration depends on electrical conductivity of the material, magnetic permittivity, the size of the part and its shape, as well as the frequency of the eddy current that is being used. ET is widely used during pipe, storage and pressure containers, rails inspections, as well as checkups of various parts and elements. Eddy current methods allow to detect any decrementation of wall thickness (along with indications of its location either from the inside or outside) caused by erosion or corrosion as well as deformations, cracks, perforations and other material inclusions.
APPLICATIONS OF EDDY CURRENT TESTING
materials conducting electrical current
detection of surface defects – this method is ideal for detection of defects that are reaching surface – hence its called the best alternative for PT (FPI) and MT (MPI) methods
hardness measurement – for example. testing of parts on the production line to check whether the hardness is appropriate with the order
inspection of material quality – the results can easily be compared to reference materials for general information on quality of the used material
thickness inspection of the tested elements
detection of non metallic inclusions – checkup for any material deviations against reference parts
ADVANTAGES OF EDDY CURRENT TESTING
non contact method
allows for automated form of surface defect detection – alternative for PT and MT methods
high sensitivity and repeatability of detection for even the smallest of cracks (with few μm of depth)
price competetive – in comparison to the ammount of elements that are controlled
environment friendly
fast – considering the speed of testing of single element in comparison to other methods
easyt to keep track of and archive the results
PRODUCERS OF EQUIPMENT AND SYSTEMS FOR EDDY CURRENT TESTING
We are distributing the highest class of equipment for eddy current method of non destructive testing from the world renowned producers such as Rohmann GmbH. They have worked hard to develop pioneering and innovative technologies for testing during production and inspection of surfaces being in use.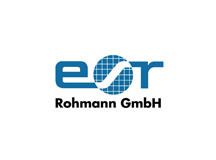 ROHMANN GmbH was founded in 1977 with a staff of two to solve special applications in the aviation industry.1959
The first big success in the market was the introduction of the ROTOTEST B500, the world's first battery-powered test instrument with display for rotary probes that same year.
The company's success and growth continued in 1987 with the introduction of the ELOTEST B1, a universal eddy-current test instrument for the manual inspection of safety-relevant components in the aerospace industry. The instrument became the global standard for battery-powered eddy-current instruments. Until today, more than 1,000 instruments have been sold worldwide.
In 1989 the introduction of the ELOTEST PL.1 marked the successful entry into the market of production-line inspection.
In 1999 they developed the HARMONIC 2000, the first fully digital high-perfomance test instrument to inspect heat exchangers in cooperation with Framatome. That same year the ELOTEST B300 representing the third generation of battery-powered eddy-current test instruments made its debut.
One year later the ELOTEST M2, the world's most powerful one-hand universal test instrument was introduced.
And they continue with full speed ahead.
WHY ITS WORTH IT TO CHOOSE CASP SYSTEM AS SUPPLIER OF EQUIPMENT AND SOLUTIONS FOR EDDY CURRENT TESTING
CASP SYSTEM company has an extensive offer of equipment and systems for eddy current method of non destructive testing. NDT equipment for ET includes first of all, portable diagnostic devices for petrochemical, energy, aviation, automotive and rail industries.
Mobile defectoscopes and probes for surface inspection are among the equipment offered by our company.
The NDT equipment on offer allows for non destructive testing of (for example): pipes or floors of storage containers and pressure vessels, made out of different materials, as well as corrosion diagnostic, also under insulation, and detection and sizing of cracks.
Choosing CASP SYSTEM is a guarantee of highest quality and allows to save time and money.
CONTACT
Our NDT specialists are at Your disposal.
In case of any questions regarding our offer please do not hesitate to contact us, our working hours are monday-friday, between 7:30 and 15:30
Casp System Sp. z o.o.
43-603 Jaworzno, ul. Puszkina 2
NIP: PL 6321873261
+48 32 720 24 04 / +48 32 614 12 29
+48 32 614 09 19 / +48 32 750 56 06
+48 728 929 353
ndt@casp.pl
DISTRIBUTION – ADAPTATION – IMPLEMENTATION – SERVICE
OF NDT EQUIPMENT AND SYSTEMS
A FEW WORDS ABOUT CASP SYSTEM SP. Z O.O.
CASP System company is a well known and respected supplier of equipment and systems from fields such as industrial automation, non destructive testing or research and development.
The company has several departments as well as widely used online stores Manometry24, Czujniki24, Przetworniki24, Enkodery24, Automatyka24, Eh24.pl. During latest years we have expanded our offer considerably and gotten a lot of experience, our personnel is well trained and specialized which is a definite strenght of our company in comparison to our competition. Our additional websites are: WzorceNDT and Aparatura Badawcza

The highest quality of the offered equipment and specialized measurement devices guarantees customer satisfaction and translates into numerous awards that we can proudly display below, for example: