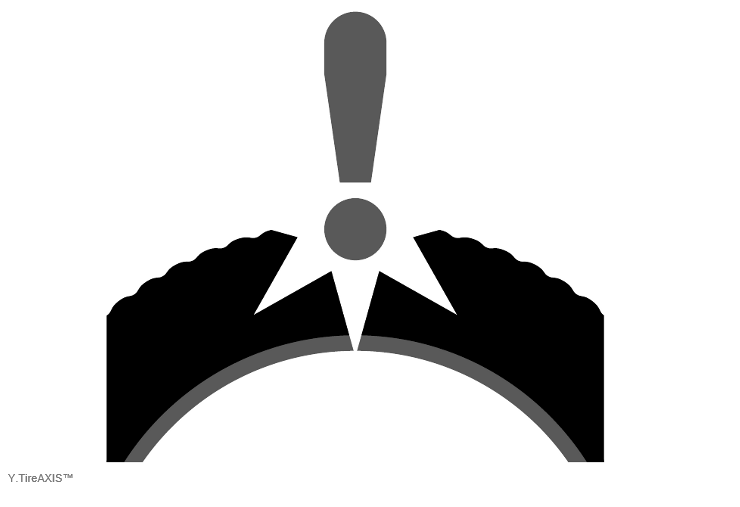 Y.TireAXIS™ for fully automatic tire inspection
A fully automatic analysis of X-ray images provides for consistently high process quality in tire production. Flaws in the cord material and plies, air inclusions or foreign objects are detected without any intervention on the part of the operator – in each and every tire.
fully automatic, operator-free tire inspection
reproducible inspection decisions for a controlled testing process
configurable inspection programs
deployed successfully in tire inspection worldwide
Tire inspection can be completely automated (ADR) using Y.TireAXIS (Automatic X-ray Inspection System). There are no more problems due to operator fatigue, distractions during inspection or subjective evaluations. The inspection results are reproducible at all times and lead to high process quality.
In the X-ray inspection of passenger-vehicle and truck tires, our self-developed software is able to automatically identify typical anomalies that arise during production.
All parts of the tire are inspected thereby. Typical inspection applications include:
centering, width and angle of belt plies
positioning of chafer and turnup
extensive examination of steel wires in plies
foreign objects, air blisters
The software is incorporated into the normal inspection workflow occurring at the Y.MTIS X-ray system. Final evaluation of the X-ray image is now performed by the software, not by the operator anymore.
The smaller-scale version, Y.TireASSIST, can be utilized for operator support and as an entry level to automatic X-ray inspection.