Would You like to receive a quote for PT equipment?
Send a quick form, email at ndt@casp.pl or call at +48 728 929 353
PT – PENETRATION TESTING
Penetration method is one of the non destructive testing techniques. Its used for detection of surface defects in both ferromagnetic and light alloys as well as austenitic steel. The limitation comes with porous materials and with complex shapes. PT is based on chemicals penetrating the discontinuities due to phenomenon of capilarity, Then the developer is getting into reaction with the penetrant chemicals and thus making the defect indication visible to human eye. Penetration testing can be done both during the production process and after the part or product has been already in use, for diagnostic purposes. PT can be done manually or with an automated system. Depending on type of observation, the testing can be done in white light (artificatial or natural), or UV light. There are many different solutions for PT method.
APPLICATIONS OF PENETRATION TESTING
PT allows for detection of discontinuities in parts. This inspection method can also be used to test ceramics and plastic alloys. Penetration testing can detect defects such as discontinuities, cavities, leakiness, deep gashes, narrow and wide cracks, microfractures and surface porosities.
In serial production, the penetration testing is done on FPI lines.
ADVANTAGES OF PENETRATION TESTING
quick and easy inspection
high success rate of defect detection
low inspection cost
possibility of process automation (FPI lines)
DISADVANTAGES OF PENETRATION TESTING
high difficulty of porous surface inspection
detection of only open defects
cleaning and defreasing of inspected surface (dirty method)
PRODUCERS OF EQUIPMENT AND SYSTEMS FOR PT
Regarding PT method we produce the highest quality of equipment, but we also cooperate with other companies:

Our company has started the production of FPI lines in 2015 and we currently offer:
compact workstations
manual/semi-automatic/automatic lines
degreasing lines with manual or automated handling of elements – ultrasonic washers, jet washers
transport systems for specific technological requirements – manipulators, roller systems, gantry systems
waste water threatment systems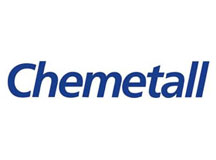 Chemetall Polska specializes in delivery of chemical compounds for surface processing.
Due to our cooperation we can offer chemicals for:
washing and degreasing of the surface
process of steel, zinc, or aluminum surface preparation
copper and brass surface coating of wires
ductile processing of metals
metal sheet processing
temporary corrosion protection
removal of paint coatings
forming, embossing and oiling
aluminum element processing before painting
WHY ITS WORTH IT TO CHOOSE CASP SYSTEM AS SUPPLIER OF DEVICES AND EQUIPMENT FOR PENETRATION TESTING
Casp System has an extensive offer of chemicals (penetrants), accessories, surface preparation lines and FPI lines for penetration testing. The offered technological lines for penetration testing allow for quick detection and identification of surface defects. Using the FPI lines enables verification of non porous materials made out of different materials (such as aluminum, magnesium, copper, titan, steel, brass, ceramics, plastics, glass and cast materials, for the purpose of detection of defects that can result in problems. We offer automated penetration testing that has wide use in aviation and car industries.
We can assure You that all FPI lines delivered by Casp System are made to last, with good quality and verified components, so that You, the customer, can use them for many, many years. In order for the penetration testing to be accurate, its neccessery to first make sure the surface is in proper condition. For this to be possible, we offer comprehensive solutions including ultrasonic washers that utilize the appropriate chemicals, but with lower concetration then in conventional methods. The advantage of those washers is their efficiency. The unit is effectively removing any contaminants, leaving the surface clear and ready for inspection. During usage, all the indicators, meters, and regulators that the FPI lines are equipped with allow for constant control of the state of the process every step of the way. Due to our care for the environment, we offer optionalally, filtration systems that allow for using the same water more then once in the process.
CONTACT
Our NDT specialists are at Your disposal.
In case of any questions regarding our offer please do not hesitate to contact us, our working hours are monday-friday, between 7:30 and 15:30
Casp System Sp. z o.o.
43-603 Jaworzno, ul. Puszkina 2
NIP: PL 6321873261
+48 32 720 24 04 / +48 32 614 12 29
+48 32 614 09 19 / +48 32 750 56 06
+48 728 929 353
ndt@casp.pl
DISTRIBUTION – ADAPTATION – IMPLEMENTATION – SERVICE
OF NDT EQUIPMENT AND SYSTEMS
PLEASE VISIT OUR BLOG:
Informacja dotycząca narażenia na promieniowanie jonizujące w Casp System Sp. z o.o. Działalność firmy związana z narażeniem na promieniowanie jonizujące w ostatnim roku 2022: • nie odnotowano wpływu prowadzonej działalności na zdrowie ludzi i na środowisko, • nie...
read more
Informujemy że 9 czerwca firma CASP System nie pracuje. Do zapytań i kontaktu zapraszamy po weekendzie, od 12 czerwca.
read more
A FEW WORDS ABOUT CASP SYSTEM SP. Z O.O.
CASP System company is a well known and respected supplier of equipment and systems from fields such as industrial automation, non destructive testing or research and development.
The company has several departments as well as widely used online stores Manometry24, Czujniki24, Przetworniki24, Enkodery24, Automatyka24, Eh24.pl. During latest years we have expanded our offer considerably and gotten a lot of experience, our personnel is well trained and specialized which is a definite strenght of our company in comparison to our competition. Our additional websites are: WzorceNDT and Aparatura Badawcza

The highest quality of the offered equipment and specialized measurement devices guarantees customer satisfaction and translates into numerous awards that we can proudly display below, for example: