MT – MAGNETIC PARTICLE TESTING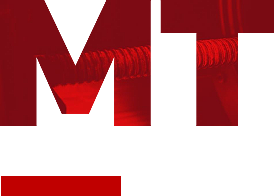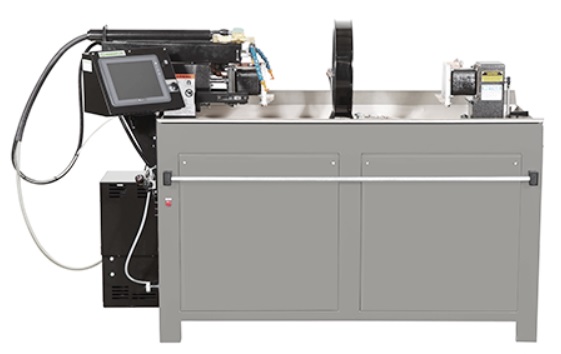 Would You like to receive a quote for MT equipment?
Send a quick form, email at ndt@casp.pl or call at +48 728 929 353
MT – MAGNETIC PARTICLE TESTING
Non destructive testing method of magnetic particle testing (MT) is done on ferromagnetic materials, and is widely used in aviation, automotive, energy, petrochemical and many more industry branches. Magnetic particle testing works very well with inspection of parts that must have their surface checked, or whats directly underneath it. Before the testing can begin, its vital to prepare the surface, it must be clear of all oil and grease. Ultrasonic washers are best for that, as they allow the surface of the part to be ideally clean, without any snags or splinters, so that the inspection can be accurate, without any fake indications. MT is a fast and reliable method, offering a wide choice of combinations and techniques, which can be chosen to best match the part to be tested. To perform the testing on high temperature parts that are highly hoarse, the technique of spraying the powder with a bulb syringe. For tests of sand-blasted and smooth surfaces, the black-white technique can be utilized, while the locations that require extra accuracy can be covered with UV light technique. Magnetic particle testing method allows for two ways that the part can be magnetized with, with alternating or direct current. Direct current can be used when the part is thick and large, so that the appropriate intensity of the magnetic field can be reached. Alternating current can be used when the parts have homogenous shape and same thickness everywhere.
APPLICATIONS OF MAGNETIC PARTICLE TESTING
MT method is used everywhere when the material is processed and changes shape. The industry branches that utilize MT method are  for example: aviation, automotive or founding. Magnetic particle testing are also used during inspection of welded connections and when materials are processed and machined, as well as bended, pressed or  injected.
DISADVANTAGES OF MAGNETIC PARTICLE TESTING
can only be used for ferromagnetic materials, cannot be utilized with materials such as stainless steel, copper, aluminum or magnesium.
problem with testing of mixed weld connections
inproper use of the magnetic field may result in the defect not being detected
PRODUCERS OF EQUIPMENT AND ENTIRE SYSTEMS FOR MAGNETIC PARTICLE TESTING
We produce and distribute the highest quality of equipment, and also cooperate with world class producers: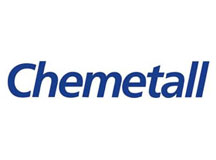 Chemetall Polska specializes in delivery of chemical compounds for surface processing.
Due to our cooperation we can offer chemicals for:
washing and degreasing of the surface
process of steel, zinc, or aluminum surface preparation
copper and brass surface coating of wires
ductile processing of metals
metal sheet processing
temporary corrosion protection
removal of paint coatings
forming, embossing and oiling
aluminum element processing before painting
WHY ITS WORTH IT TO CHOOSE CASP SYSTEM AS SUPPLIER OF DEVICES AND EQUIPMENT FOR MAGNETIC PARTICLE TESTING
CASP System company has extensive offer of equipment and entire systems for MT. The devices for magnetic particle testing are for example: magnetic benches, coils, current generators, ultrasonic washers, hand held defectoscopes, UV lamps, meters, gauges and much more.
The magnetic benches on offer allow for longitudinal and circular magnetization in both day and UV light. Additionally for improvement of ergonomy for benches with large coils, a mechanized option of coil movement is available. Also, for and heavy parts, its also possible to get the rotation mechanism that simplifies the inspection. For improvement of the efficiency of the stand, we can also offer a separate benches for demagnetization – demagnetization tunnels. The manufacturers of all the products, that are not made by ourselves, have many  years of experience and many references, which translates to high quality and durability of the equipment.
CONTACT
Our NDT specialists are at Your disposal.
In case of any questions regarding our offer please do not hesitate to contact us, our working hours are monday-friday, between 7:30 and 15:30
Casp System Sp. z o.o.
43-603 Jaworzno, ul. Puszkina 2
NIP: PL 6321873261
+48 32 720 24 04 / +48 32 614 12 29
+48 32 614 09 19 / +48 32 750 56 06
+48 728 929 353
ndt@casp.pl
DISTRIBUTION – ADAPTATION – IMPLEMENTATION – SERVICE
OF NDT EQUIPMENT AND SYSTEMS
A FEW WORDS ABOUT CASP SYSTEM SP. Z O.O.
CASP System company is a well known and respected supplier of equipment and systems from fields such as industrial automation, non destructive testing or research and development.
The company has several departments as well as widely used online stores Manometry24, Czujniki24, Przetworniki24, Enkodery24, Automatyka24, Eh24.pl. During latest years we have expanded our offer considerably and gotten a lot of experience, our personnel is well trained and specialized which is a definite strenght of our company in comparison to our competition. Our additional websites are: WzorceNDT and Aparatura Badawcza

The highest quality of the offered equipment and specialized measurement devices guarantees customer satisfaction and translates into numerous awards that we can proudly display below, for example: