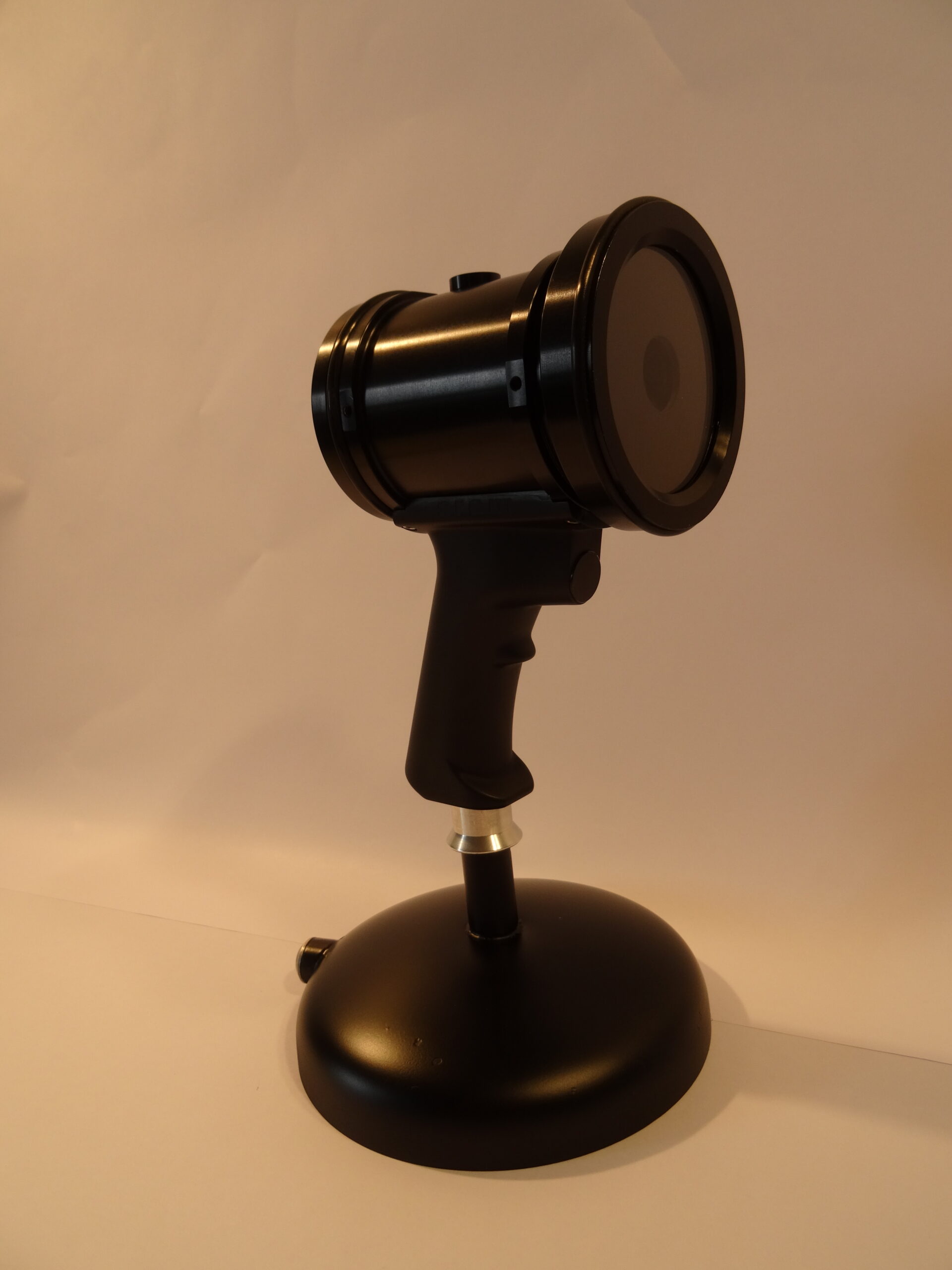 UV and white light portable lamp designed for easy use in any application.
Compliant with:
NADCAP – AIRBUS AITM6-1001 Issue 12 – ASTM E-3022-15 – Pratt Whitney
FPM Master – EN ISO 3059:2013-03 – ROLLS-ROYCE RRES 90061
Advantage : No stroboscopic effect so better durability of the LEDs.
Control of the irradiance power:
– Irradiance stability shortly after turning it on (<3%)
– Fitting of the power supply according to the LED's temperature
– No loss of power when using the battery
– Permanent control of the current intensity with lights for defects
Waterproof according to IP68, resilient to petroleum products, grease remover and more.
Insensitive to electromagnetic fields of an Magnetic Particle Inspection bench (whatever the current form) or demagnetizer.
Reliable and strong design.
Both UV light and white light can be switched on at the same time to improve the inspection flexibility even further.
Timed functioning:
– Increases the life span of the lamp
– First push : 5mn
– Second push : 100mn
Pressure switch supporting 50 million pushes
No risk of switching the white light instead of UV thanks to the remoteness of the switches from one another
No functioning light while inspecting to avoid confusing the operator's vision
Cooling down by natural convection
A microprocessor manages the lamp and the battery
Cable is resilient to chemicals
Still working at 100% of its capacity at 30 degrees. Made to be used up to 50 degrees.
Automatically switches off when high temperatures are detected to protect itself and the operator