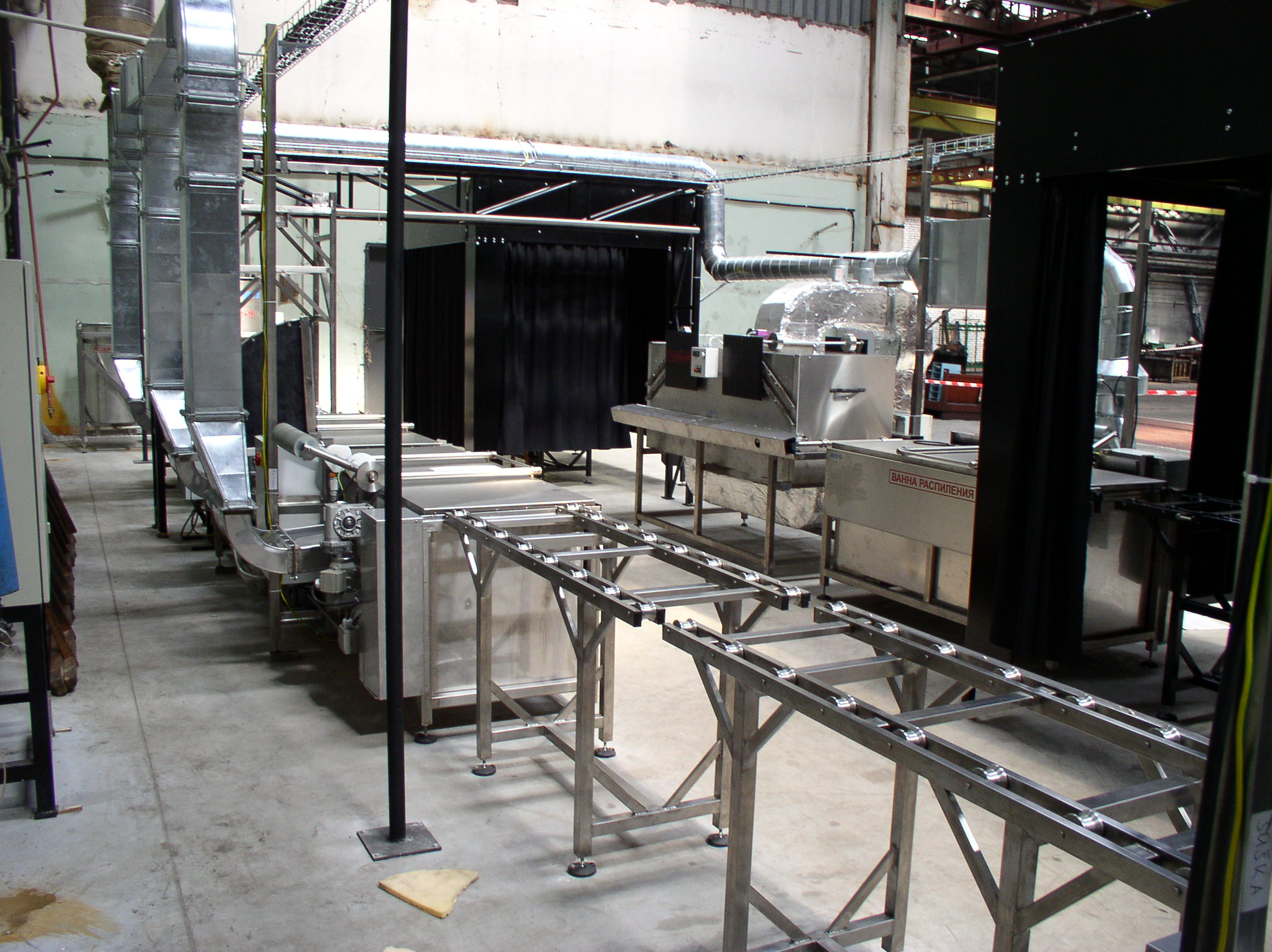 Penetrant lines for testing are designed for research carried on a large scale in the aerospace, automotive and in other industries. Systems manufactured by ATG are environmental friendly and equipped with fully automated closed circuit wash water. ATG company is able to manufacture systems FPI according with the customer requirements. Customer references from all Europe confirm the high quality of the ATG devices. The FPI systems consists of prefabricated elements and therefore the final appearance of the system is variable.
Semi-automatic FPI – some elements are automated
It is possible that part of the process was automated, according to customer requirements, for example, opening or closing of the tanks
According to customer requirements there is a possibility to construction untypical FPI systems.