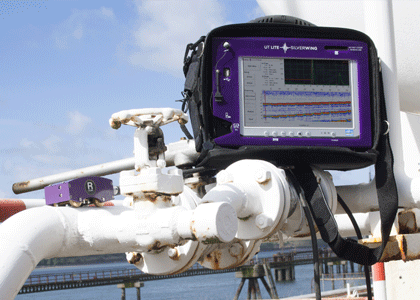 The UT Lite is a portable, powerful, ultrasonic inspection system for corrosion profiling, mapping and weld inspection.
Using Silverwing's unique dry coupled scanning technology for corrosion profiling, mapping and standard TOFD probes for butt welds, it offers distinct advantages for inspection of storage tanks, pipework and pressure vessels.
The UT Lite is designed in line with Silverwing's philosophy of easy and fast measurement collection coupled with extensive analysis tools. This approach ensures technicians can focus on completing the job efficiently whilst capturing all the raw data to assist in reporting and Risk Based Inspection (RBI).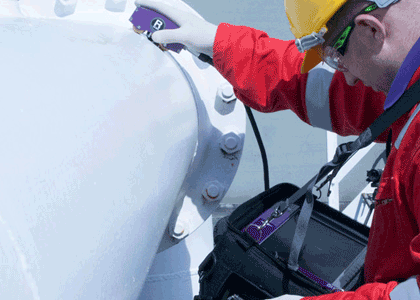 KEY FEATURES: 
software designed for technicians by technicians
dry coupled wheel probe for B & C scan – no couplant requirement
in-service inspection
higher POD than conventional UT thickness gauging
outdoor viewable, ruggedised, touch screen
permanently stored data to assist with RLA & RBI trend forecasting
battery operated
B-scan recording up to 33 foot (10 m) long
C-scan recording up to 12 x 12 inches (300 mm x 300 mm)
use on material thickness up to 2 inch (50 mm)
import inspection data to Silverwing's CMAP analysis software
quantitative inspection at a low cost price
field proven durability & reliability
R-Scan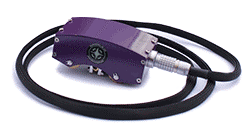 The R-Scan is a manual, dry coupled B-scan ultrasonic scanner which can be used on a wide variety of assets ranging from 2 inch (50 mm) diameter pipe up to a flat surface.
360 degrees In service corrosion profiling
ideal for remote locations, (no couplant required)
inspect a variety of surfaces including pipes and elbows
Scorpion

The Scorpion is a rugged remote access ultrasonic crawler designed for cost effective A and B-scan imaging on structures such as tanks, vessels and offshore installations.
dry coupled wheel probe
complete UT crawler system
remote access upto 164 foot (50 m) distance
more information on the Scorpion crawler please look at:
http://www.silverwingndt.com/ultrasonic-testing/scorpion-remote-ut-thickness-measurements
Thetascan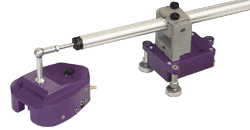 The Thetascan is a manual, dry coupled C-scan ultrasonic system which can be used for corrosion mapping on assets ranging from 12 inch (300 mm) diameter pipe up to a flat surface.
in service corrosion mapping
detailed C-scan with adjustable resolution
scan compensation for pipe diameter
ToFD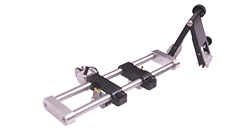 The ToFD Lite is a portable single channel system designed to inspect tank, pipe and vessel welds. The system includes H and A frames to cover a range of weld thickness and applications.
5 MHz and 10 MHz probes
45, 60 and 70 degree angled wedges
H and A Frame configurations
B-Scan Software
The R-scan and Scorpion software has been designed to make life easier for the operator. The touch screen intuitive layout, with large buttons makes it ideal for site conditions, allowing the operator to conduct and analyse an inspection more efficiently.
A nominal thickness line and an adjustable reporting threshold line can be displayed over any of the B-scan views (amplitude, profile and line) to identify reportable defects at a glance and allow rapid evaluation of the complete scan. Data can be stored in pre-defined formats to make grid and tank wall scanning patterns, with direct import into CMAP. All these features are designed to make data analysis and reporting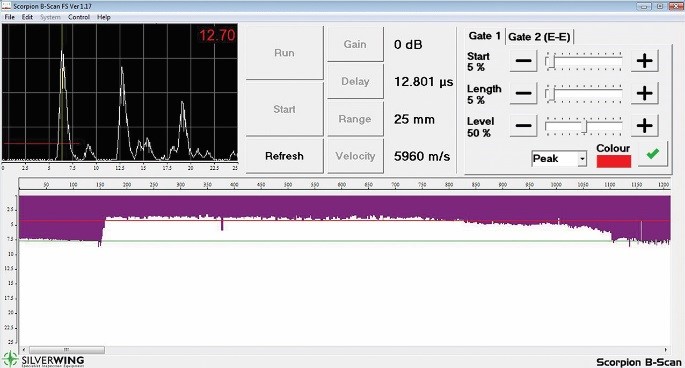 C-Scan Software
Used as a follow-up inspection in conjunction with B-scan, or stand alone for C-scan mapping of small areas the system provides an easy to use 2D scan of an area. During a scan the software displays a real-time A-scan trace, C-scan image and a digital thickness measurements. The easy to use defect sizing tools make it simple for the operator to scan, analyse and highlight any areas of concern.
Recorded C-scan images can be imported directly into Windows software packages such as Word or Excel. The scan resolution is selectable to enable quick large area scans, then adjusted to give fine resolution detail as required.