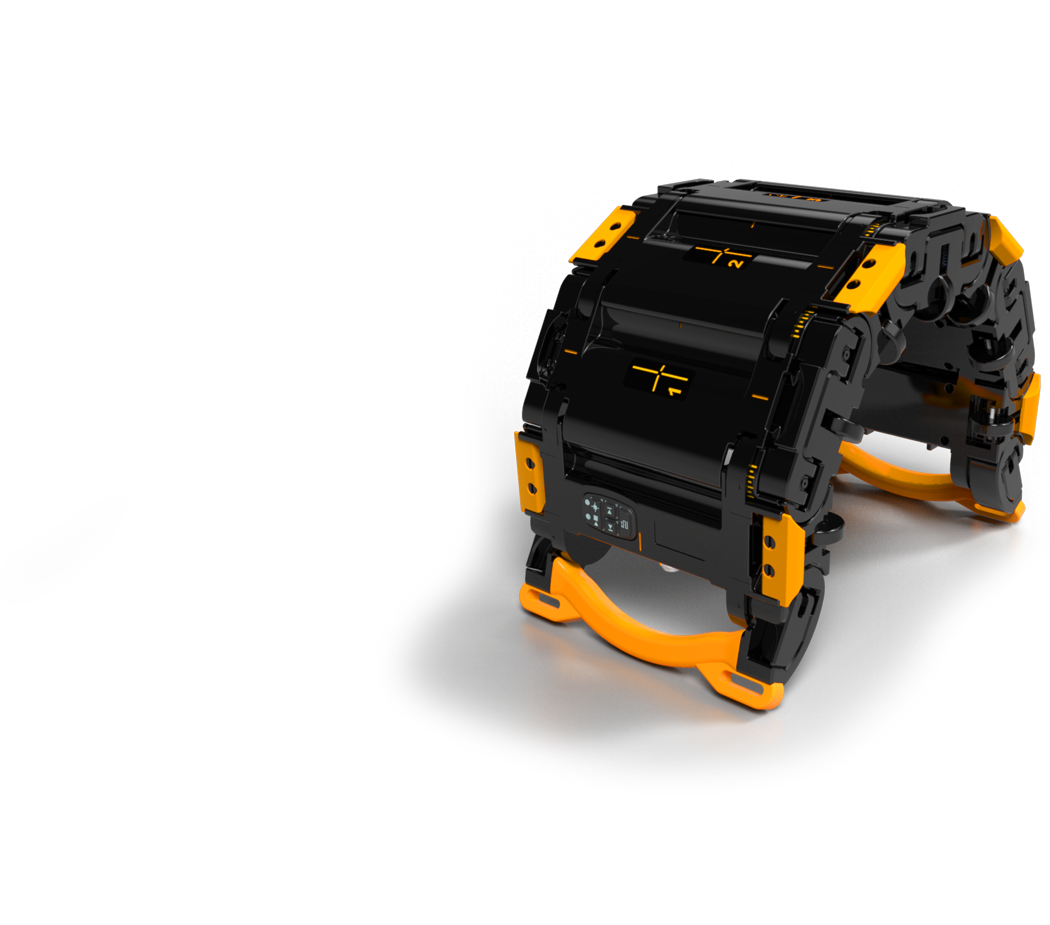 The standard pulsed eddy current array (PECA) probe is specifically engineered to maximize productivity for the detection of Corrosion Under Insulation (CUI) and Corrosion Under Fireproofing (CUF) in pipes, vessels, sphere legs, and more.
Details
The groundbreaking PECA probe will make CUI and CUF inspections as much as 10 times faster than with single-element PEC probes! The six-channel array probe can be configured to inspect external diameters from 152 mm (6 in) to flat surfaces. It supports metals 6–25 mm (0.25–1.0 in), insulation 0–102 mm (0–4 in) (fiberglass, plastic wrap, concrete, and any non-ferrous material), and inspections through stainless steel and aluminum weather jackets.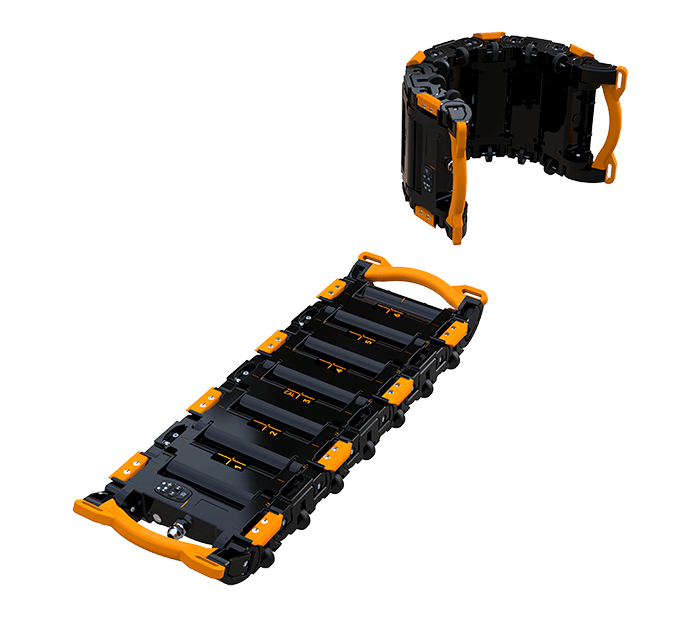 Never Been this Fast
The 6-element PECA probe is capable of a single-pass coverage of 457 mm (18 in) in grid or high-resolution, dynamic mode. The wide coverage not only makes inspections faster than ever, but also minimizes inspection preparation with Grid-As-U-Go™. The coverage and accessory dramatically reduce gridding times compared to typical, single-element PEC. Displaying C-scans has never been this fast, improving the overall productivity of inspections as much as 10 times!
Specifications
Casing
Number of channels
Total coverage
Wall thickness
Insulation/coating thickness (liftoff)
Weather jacket thickness

Aluminum: 1 mm (0.04 in)
Stainless steel: 1.5 mm (0.06 in)

Outer diameter range

152 mm (6 in) to flat surfaces [including insulation/fireproofing and weather jacket]

Encoder

16.04  counts/mm (407.44  counts/in)

Cable