PECA High Resolution Probe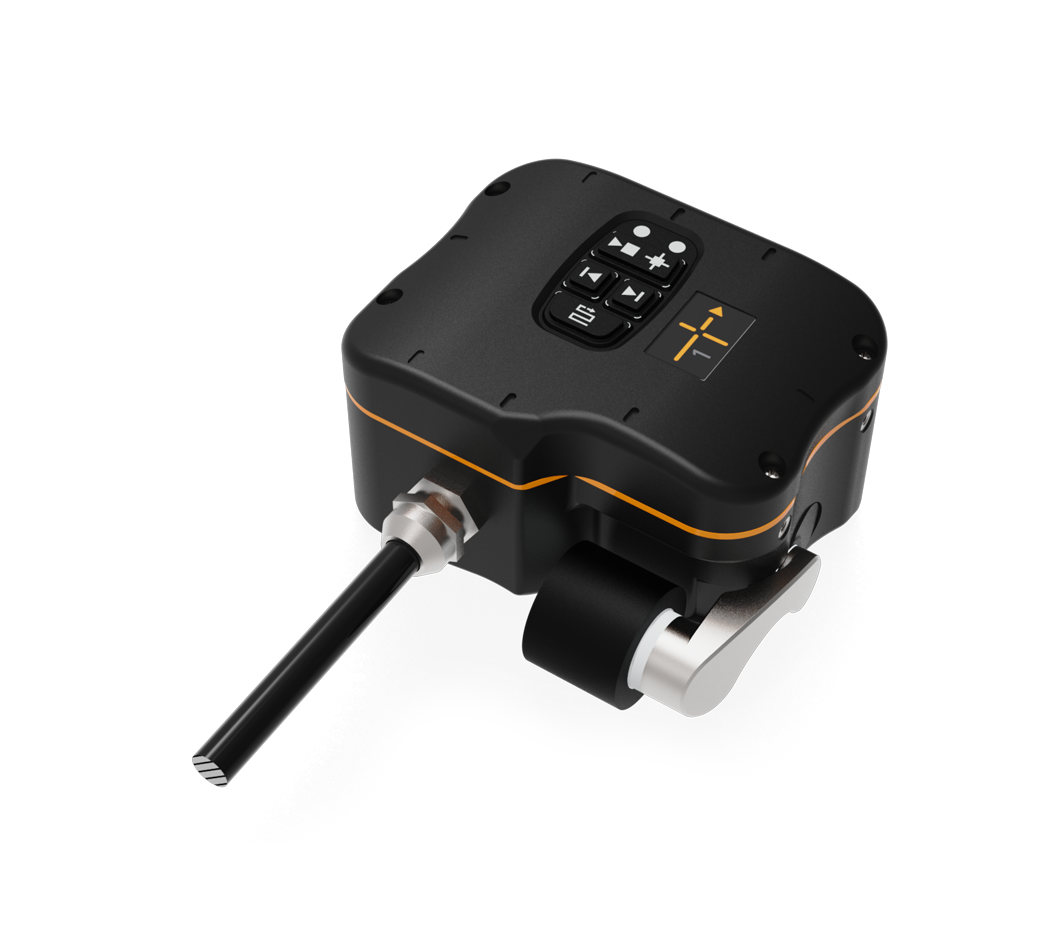 Eddyfi® offers a variety of Pulsed Eddy Current (PEC) and Pulsed Eddy Current Array (PECA™) probes to meet the toughest challenges of your inspections.
Features
Array of dual sensors capable of spatial triangulation:
Dual sensor coil design
High-resolution acquisitions
75 mm (3 in) coverage in a single pass
Two acquisition modes: grid and encoded dynamic scanning
Software with advanced real-time processing and a dedicated scab mode
Semi-rigid scab mat for constant liftoff during acquisition
Details
The patent-pending high-resolution PECA probe is part of a complete solution dedicated to providing the best estimate of remaining wall thickness over surface-forming scabs and corrosion blisters.
Using an array of dual sensors capable of spatial triangulation, the probe enables the detection of the smallest possible defects with Pulsed Eddy Current (PEC) technology, within an adequate range of wall thickness and liftoff. With 75 mm (3 in) of coverage and encoded dynamic-scanning, typical scabs can be inspected in less than 1 minute! The array design generates clean and compelling C-scans. The novel probe, combined with advanced real-time processing, a dedicated scab mode and a new scab mat, provides top-quality data at unrivalled speed. It supports metal thickness 3-19 mm (0.12-0.75 in) and liftoff 0-50 mm (0-2 in).
Check out the video introducing the new complete solution.

The Most Reliable Option for Scab Corrosion Assessment
Since the PECA HR solution does not require surface preparation, the assessment of the remaining ligament can be performed while the asset is in service. Moreover, the technique provides 100% coverage, and does not use radiation for a safe work environment.
Specifications
| | |
| --- | --- |
| Casing | |
| Number of channels | 6 (3 × patent pending dual sensors) |
| Total coverage | |
| Wall thickness | |
| Insulation/coating thickness (liftoff) | |
| Weather jacket thickness | |
| Outer diameter range | 152 mm (6-in) to flat surfaces |
| Encoder | 16.04 counts/mm (407.44 counts/in) |
| Cable | |