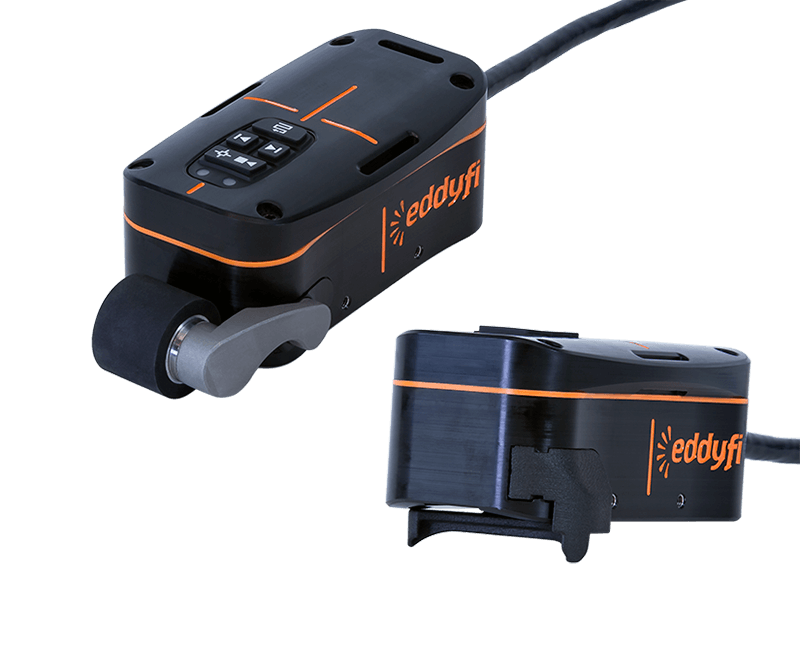 Pulsed Eddy Current (PEC) probes benefit from various accessories.
Features
Equip them with performance-enhancing accessories.
All Eddyfi® Pulsed Eddy Current (PEC) probe accessories are designed with performance and usability in mind.
Details
Accessories for Lyft® make it even more powerful.
Universal Clip-On Encoder
This high-precision clip-on encoder is designed for second-generation single-element PEC probes. It connects directly to the probes without the need for an external cable.
Probe Shoes
Probe shoes are designed to enable direct operation on surfaces up to 120°C (248°F) and to attenuate the vibration from galvanized steel weather jackets. The probe shoes are completely compatible with the optional telescopic extension pole.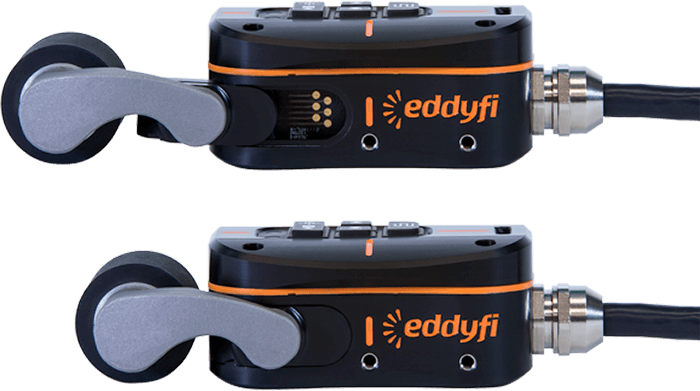 Features
Models available for single-element PEC probes
Direct contact temperature up to 120°C (248°F)
Easy-to-install design
Attenuates galvanized steel weather jacket vibration
Clip-On Handles
These ergonomic handles are designed to make manipulating standard PEC probes easier. The clip-on design makes installing and removing the handles extremely easy. Designed for the medium and large PEC probes.
Clip-On Stabilizer
This clip-on accessory is compatible with second-generation PEC probes. It is used to stabilize grid-mapping scans on very irregular surfaces.
Extension Cables
The extension cables allow using PEC probes at a greater distance from the Lyft instrument. Extension cables are 15 m (50 ft) and 30 m (100 ft) long. The maximum length of cable between a probe and the Lyft instrument is 35 m (115 ft) using the dynamic scan mode and 105 m (345 ft) in grid mapping mode.
Features
Heavy-duty poly
15 m (50 ft) or 30 m (100 ft)
Extension Pole
This extension pole comes with an adjustable remote control keypad and can extend up to 4.6 m (15 ft). The adjustable fork enables performing inspections at any angle on any surface.
Features
Up to 4.6 m (15 ft) extension
Sturdy fiberglass pole with nylon 11 fork and remote control
Scan Grid Mat
The mat features a 25 mm (1 in) resolution grid and enables easier dynamic scans of irregular surfaces and component marking during the inspection setup. The mat is suitable for in-contact operation up to 70°C (160°F).
Features
25 mm (1 in) grid resolution
Can be used on surfaces up to 70°C (160°F)