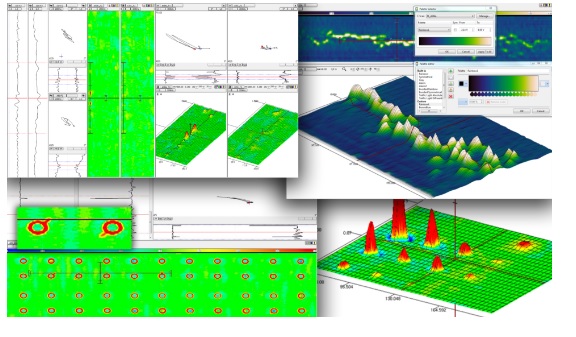 The Most Advanced Eddy Current Data Acquisition and Analysis Software 
In today's NDT world, Magnifi is simply the most comprehensive, stable, and reliable multi-technology acquisition and analysis software for surface and tube inspections.
Versatility
Magnifi is compatible with the most inspection technologies, the most instruments, and the most file formats. With such a tool at your fingertips, there's almost no need to switch back and forth between several software anymore.
Guided Setup
The Magnifi setup wizard removes the need for high-level knowledge about NDT for a thorough and perfect setup. The setup wizard pilots you through all the necessary steps to achieve the best setup in the least amount of time.
Seeing Is Believing
C-scan imaging allows personnel without extensive Eddy Current Testing (ECT) data analysis experience to view data from the probe and be confident about the inspection results.