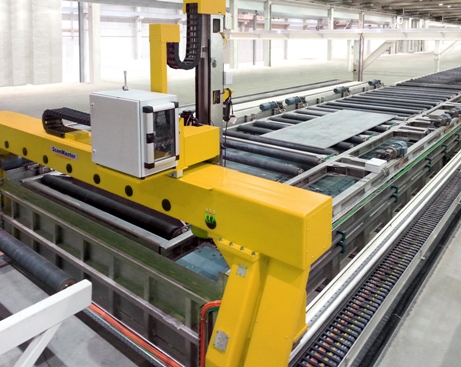 The DS-200 PI series immersion ultrasonic inspection systems for plate inspection are rugged and reliable for use in multi shift operation and industrial type environments. These fully integrated systems include scanning mechanics, motion control, ultrasonic electronics, and data acquisition & processing software.
The high accuracy scanning mechanics have exceptional resolution and repeatability on all the linear and angular axes allowing for scanning of complex parts. The ultrasonic electronics provide excellent near- surface flaw resolution, exceptional penetration power, and have a high immunity against electromagnetic noise.
Multiple channel and multiple gates allow for real time C-scan and B-scan imaging. The extensive real time and post-scan data processing software includes utilities for analysis, measurement, signal to noise evaluation and advanced flaw evaluation. Standard and Customized report generation includes inspection setup and results.