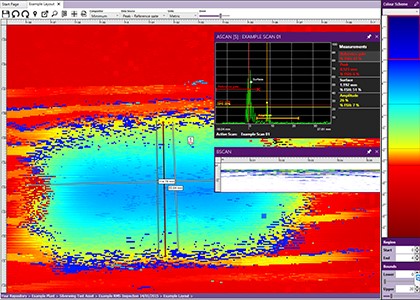 Silverwing's CMAP software is an innovative solution to managing today's complex inspections, delivering a powerful and efficient data management environment.
CMAP's unique approach enables inspection results from multiple disciplines and historical inspections to be easily viewed, analyzed and shared.
Developed as an inspection data hub, CMAP gives you control over valuable inspection data to create a complete view of an asset's condition. CMAP also solves the problem of managing the vast amount of data that can be collected from the latest inspection systems, giving easy access to detailed results or large scale overviews.
It also provides a solid platform to develop advanced analysis capability by supporting a growing library of plug-in modules.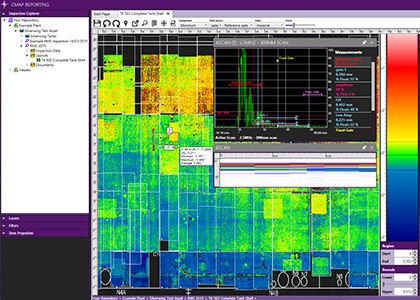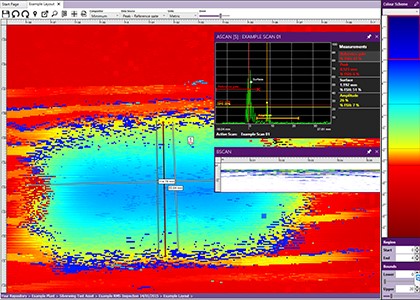 KEY FEATURES: 
fast, simple layout and analysis of inspection data
automatic positioning of Scans based on X/Y data entered during acquisition
import device data and images
import CAD drawings in DXF/DWG format
annotate inspection layouts with Areas, Markers & Measurements
load and view historical inspections side by side for comparison
automatic report generation
measurement tools for sizing areas of corrosion
real-time filtering and manipulation of data
zoom into data to view fine details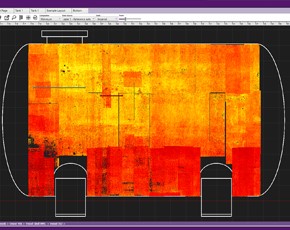 Easy Scan Stitching And Placement
Mapping systems automatically position each scan in the correct location building up an overall view of an inspection.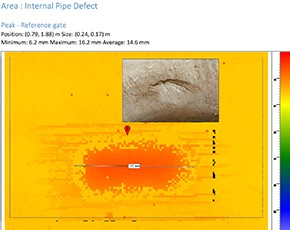 Reporting Tools
CMAP automatically creates inspection reports using a powerful configurator to place highlighted scans, CAD drawings, and layouts into a document that can then be edited with additional notes.
Annotation Of Defect Areas
Users can define areas of interest in a layout view for highlighting in reports, including comments from the inspection engineer.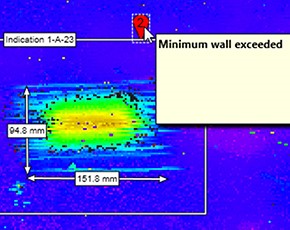 Measurement Tools
CMAP contains dimension tools to annotate defect areas. These dimension markers can overlap different scans and be used for defect sizing, or adding positional information from a reference point.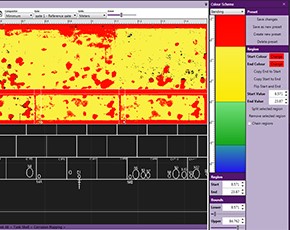 Advanced Pallete Tool
CMAP has an advanced pallete tool with real time image updating irrespective of the size of scans.
Computer Requirements
Microsoft® Vista, Windows® 7, Windows® 8 32bit or 64bit operating system
Min 2 GHz Intel or AMD processor, 32-bit (x86) or 64-bit (x64) capable CPU.
NVidia GeForce with minimum 256 MB RAM or ATI Radeon with minimum 256 MB RAM
1024 x 768 display resolution (1440 x 900 or higher recommended)
4GB RAM (6GB recommended for 64-bit)
Microsoft .NET framework (supplied)
Microsoft DirectX9 (supplied)
Microsoft XNA framework (supplied)
100MB Hard disk space for installation, recommended 500GB for storage of tank data
Windows compatible mouse & keyboard
High speed USB flash drive